Secura-T Roller Shutters
The TAUREAN® SECURA-T range of roller shutters are a traditional design proven to withstand many years of operation in even the harshest of situations. They are custom built to provide unbeatable balance and smooth motion which provides the best industrial doors available. Each shutter is constructed using interlocking slats which provide strength and security while retaining the flexibility required to operate smoothly.
The doors have a stylish curtain made from the highest quality steel and are available in a wide range of popular colours and in a full range of opening sizes up to 12 000mm high and up to 12 000mm wide to suit large and small for industrial facilities like car parks, factories, loading docks, sheds.
Operation
Smooth and quiet running due to nylon end clips on slats
Low maintenance, no grease required
Safety
No sharp edges
Optional electric automation available for "no touch" door operation, including auto reverse, PE beams.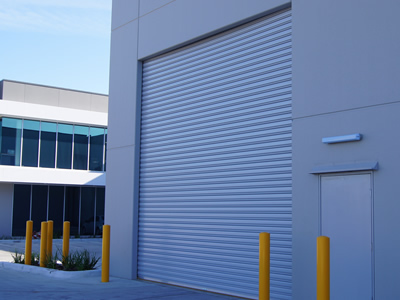 Models
Medium, General Purpose and Heavy Duty.
Wide range of slat types, standard, slotted (11% ventilation), perforated (40% ventilation)
Wide range of sizes, 50mm, 75mm, 100mm, 125mm.
Wide range of thicknesses 0.6mm, 0.8mm, 1.0mm.
Security
Standard locking by a guide-mounted, lockable chain clip.
Optional padlock shoot bolts are available.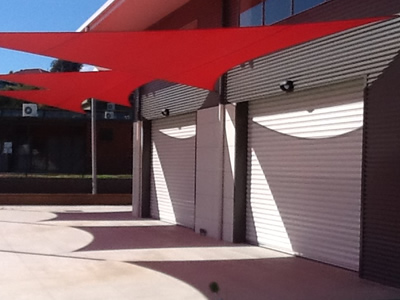 Long Life
Seamless structural pipe is used.
All steel components are galvanised for corrosion protection.
Springing system custom engineered for each shutter with up to 35,000 cycles
Weather Protection and Wind Locking
Heavy duty flexible sealing strip attached to the bottom rail for prevention of dust and leaves entering the property.
For windy regions, and especially for wide curtains, the doors can be given extra protection by opting for the wind-lock system to be incorporated to the shutter.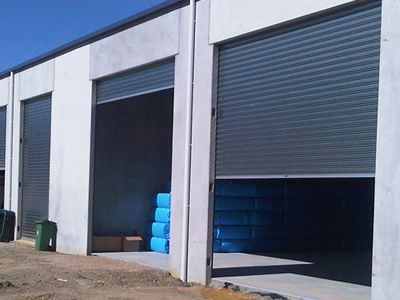 COLORBOND® is a registered Trademark of BlueScope Steel.