Mini Warehouse Roller Doors
Taurean® Door Systems are specialists in supplying super quality roller doors for self storage facilities, small or large in all the most popular colours and some fancy ones.
Accessories such as door handles, lift rope, locks, even dual security locks are all available and give a wide range of options for most facilities.
As with all other Taurean® roller doors the curtain is manufactured using the highest quality steel, nylon drum wheels, pressed steel brackets allowing the smoothest operating door on the market.
Operation
Smooth and quiet using quality nylon braided edging
Moulded nylon drum wheels ensuring quiet running
Low maintenance, no grease required
Nylon bottom rail plug assists with smooth operation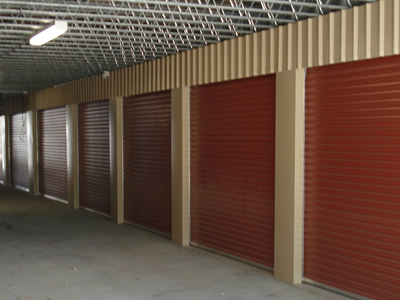 Safety
Track stops ensuring the door remains in the tracks
No sharp edges
Smooth edged door handle for manual doors
Locking bars for added security on manual doors
Optional automation available for "no touch" door operation
Compatible with the TauraEdge® system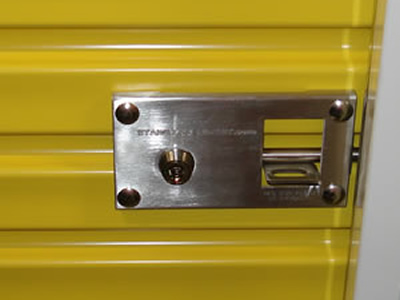 Long Life
Galvanised brackets and tracks for corrosion protection
Springing system designed for more than 20,000 cycles
Quality Bluescope Colorbond® curtain steel
Weather Protection
Flexible sealing strip attached to the bottom rail for prevention of leaves and rain entering the garage
Bottom Rail
Light bottom rail for stability and ease of closing
COLORBOND® is a registered Trademark of BlueScope Steel.